AFA Research Report 2020
AFA Research Report 2020 on ASEAN SMPs Technological Competency Skills is Published


AFA publishes the AFA Research Report 2020: ASEAN SMPs – A Report on Technological Competency Skills. The study aims to gauge ASEAN SMPs' technological competency skills from three perspectives: technical capability, firm innovativeness and e-business practices. The study also recognised two other main factors of ASEAN SMPs technological competency skills namely client orientation and assistance and support from stakeholders.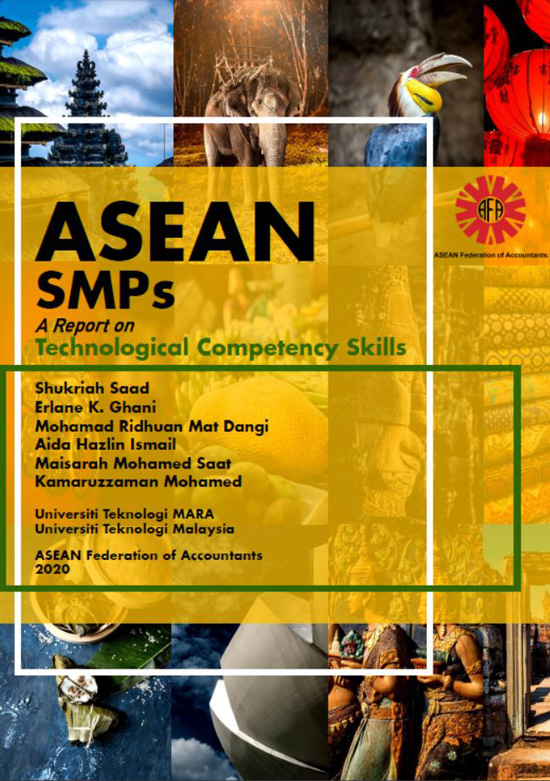 "The AFA Research Report 2020 as a product of the AFA Research Grant 2019 is a realisation of our continuous commitment to support and contribute to the regional resource capacity on topics relevant to the accountancy profession. It is clear that AFA, ASEAN PAOs, and stakeholders in the region need to do more to support the ASEAN SMPs in enhancing their technological competencies." said AFA President, Wan Tin.

Please click on the following link to download the AFA Research Report 2020 and the Release:

#afaaccountants #aseanaccountants


Category: ASEAN Accountants | Post on 16 Desember 2020