130th AFA Council Meeting
AFA Hosts First Ever Virtual Council Meeting

AFA successfully hosted its 130th Council meeting online, a historical first for the Federation. With COVID-19 pandemic continues to bring travel to a halt, business and organisations around the world are leveraging technologies to stay connected and continue with their plan for 2020. AFA and the member organisations met to discuss progress made in 2020 and plan for 2021.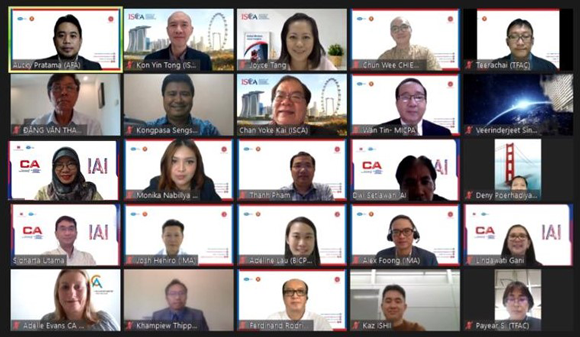 Despite the challenges, capacity building of the ASEAN Professional Accountancy Organisations, adoption and implementation of international standards, and publication of regional thought leadership pieces on issues relevant to the ASEAN accountancy profession such as ASEAN SMPs and SMEs. AFAs plan for 2020-2023 is reflected in the soon to be published AFA Strategic Plan 2020-2023: Leveraging our ASEAN Connection. Strengthening the GLOBAL Network. AFA is also looking to publish the AFA Research Report 2020: ASEAN SMPs - A Report on Technological Competency Skills.

Both publications will be available in the AFA website.



#afaaccountants #aseanaccountants